Proudly Serving Brookline, MA since 1969
In business since 1969, GF Sprague is a locally established and trusted Brookline roofing company ready to get the job done! Our 24/7 emergency roofing services, thorough roof inspections, and knowledgeable use of all of the kinds of roofing materials mean that we have the answer to your roof's problem. And if it's time for a roof replacement, we can help you decide upon the material, color, and style that will offer the best value and protection for your home. Read our Brookline Roofing Contractor Guide to learn more about what to consider when selecting a roofing contractor.
High-Quality Roof Repair & Roof Replacement, Gutter Installation, Window Replacement, And More in Brookline, MA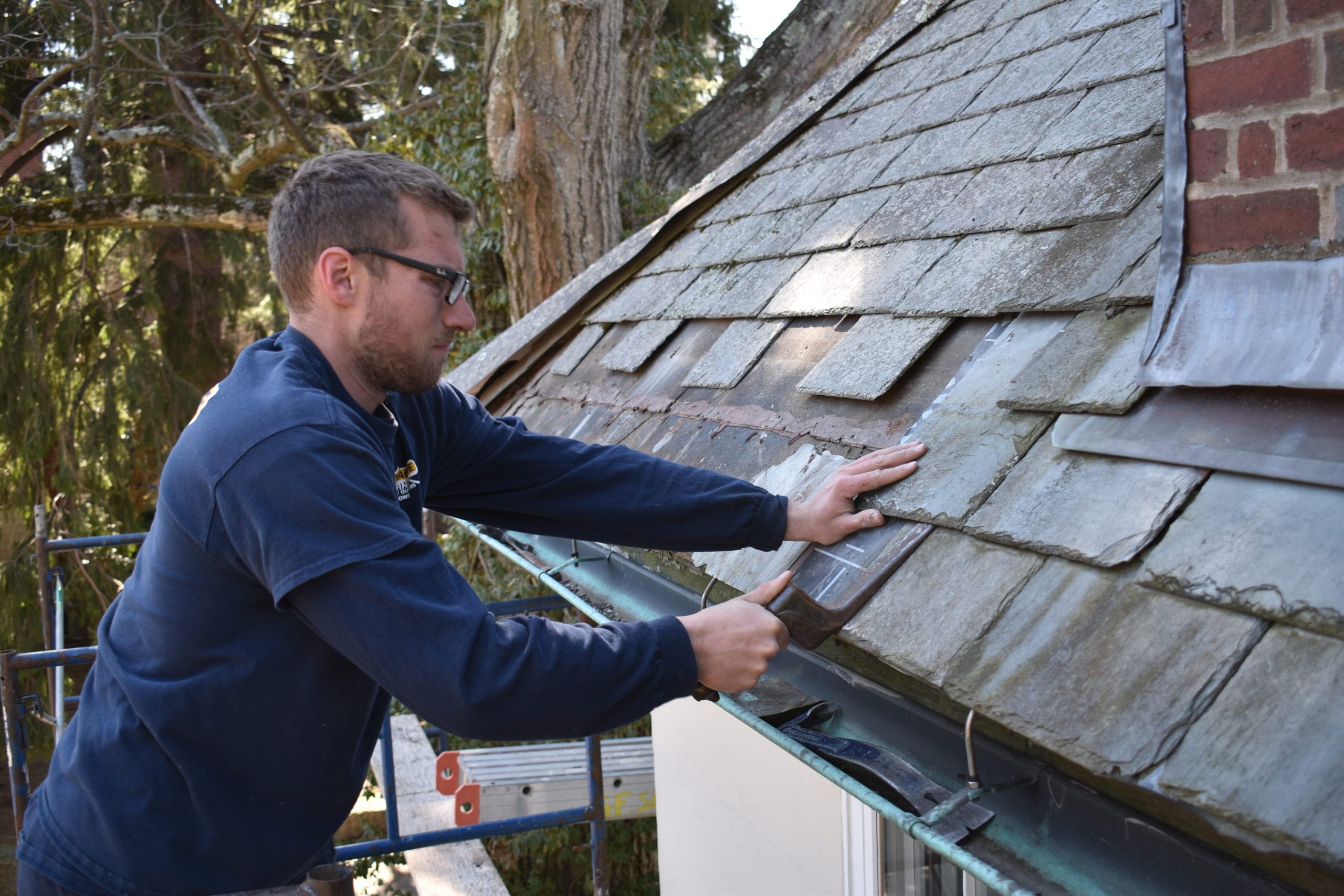 Our area of Massachusetts knows what it's like to face snow, ice, rain, or wind. All kinds of weather tend to cause issues for your home over time. Whether you're dealing with ice dams or damaged shingles, failing siding or deteriorating masonry, GF Sprague is a licensed contractor who can be the perfect resource to take care of your repair and replacement needs. With us as your secret weapon, your home's exterior remodeling and repair needs will be a worry of the past.
Our Brookline Roofing Services:
Brookline Roofing Contractor Guide
Our Brookline roofing contractor guide covers everything a Brookline homeowner needs to know about choosing a roofing contractor. Whether you are looking to invest in a roof replacement or simply repair an ice dam, this guide will provide you will all the information necessary to make the right decision. If you are looking for more information on roofing, give us a call at 1-781-455-0556!
Local Brookline Gutter Installation and Repair
Even though "roofing" is in our name, we're proud to be experts in many other home improvement fields. When it comes to your home's gutters, we've got your back. We specialize in installation and repair services for your gutters while protecting your home against dangerous ice dams or repairing the damage they've already left behind.
In Norfolk County, severe weather is bound to take a toll on your home along with years of wear and tear. If your home has damaged gutters, your home is susceptible to further damage. To avoid this, you should ensure your gutters are repaired as soon as possible, and repairs should be performed by a professional who has the experience you need to get the job done right the first time.
Our skilled installers are versed in servicing of a wide variety of gutters, like copper, aluminum, or vinyl gutters. We also make sure that our team of trained and certified gutter installation and repair specialists always put craftsmanship and quality first.
Our Brookline Gutter Services:
Chimney Repairs and Inspections in Brookline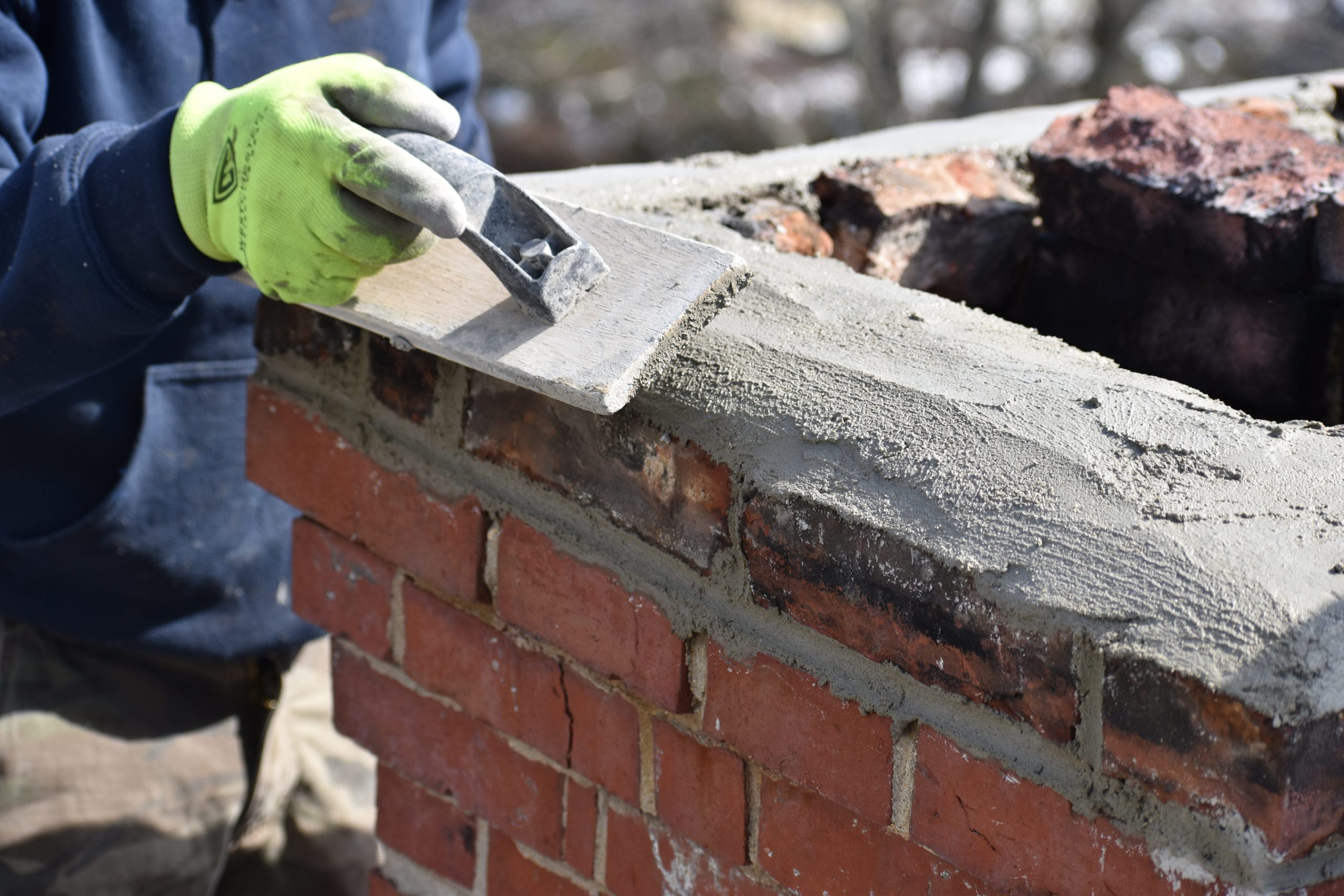 Maintaining your chimney is crucial to keep your system working properly. However, even the best-maintained chimneys end up needing repairs down the line. Visible cracks or deteriorating mortar are issues that can be seen by the untrained eye, but the many unseen issues that are occurring can shorten the lifespan of your chimney and end up costing you big time in the long run. As your local professional, GF Sprague is here to inspect and diagnose the issue while providing a free quote for the repair project.
While a damaged chimney isn't the the easiest on the eyes, it's more important to address the issues due to the potential dangers that can be caused if they're left untreated. Routine chimney maintenance and chimney inspections work together to ensure that your chimney can continue to work safely and expand its lifetime.
Our Brookline Chimney Services:
Window Replacement for Brookline Homes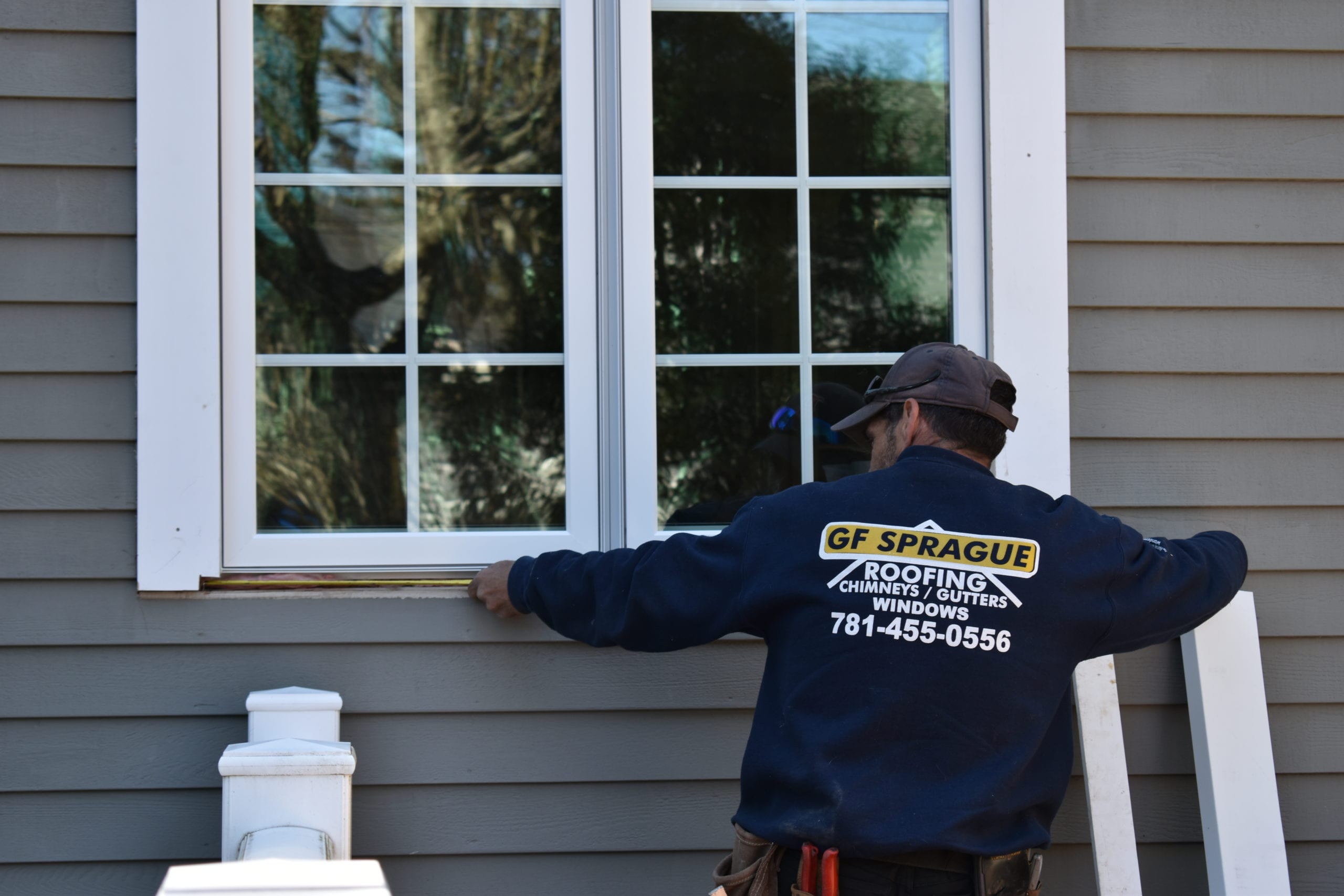 If you want to update your home's exterior, getting a window replacement is a great place to start. You can get the look and feel of a remodel without a full exterior project. Getting new windows installed gives your home a great new look and can also increase your home's energy-efficiency and resale value!
GF Sprague is your local contractor, experienced in vinyl, wood, and fiberglass window installation. We have a wide variety of products to choose from, ensuring that you get new windows that fit your needs and wants, all from a company who puts customer satisfaction first.
Brookline Replacement Window Services:
Siding Solutions in Brookline
Making a first impression on your guests is easy with beautiful, high-quality siding. When it comes to increasing your home's resale value, replacing your siding provides one of the highest return on investments of any home improvement project.
Our Brookline Siding Services:
GF Sprague also specializes in chimney repair, gutter installation, and replacement windows to complete your home's exterior. As your local Brookline roofing company, we offer services that fit the specific needs of your home. In conjunction with your roof, all of these features are crucial components of your home. Not only do they need to have sufficient curb appeal, but they also need to be able to keep you safe and comfortable. Our gutters will ensure that your property experiences no soil erosion or water problems around your foundation, while our efficient, stylish replacement windows will improve your home's appearance and even lower energy costs!
Request a Free Quote
If you're ready to start your next home remodeling project with us, it's as simple as filling out a form or giving us a call at 1-781-455-0556.
If you want to know a bit more about us before reaching out, check out some of our testimonials, read our reviews, and look through some of our featured projects.