What We're Doing
Customer program to benefit selected charities
Donating 3% of our sales at the end of every month
Why We're Doing It
We do more than install roofs, windows, chimneys, & gutters, we're also part of the community
Who we are is defined by what we do
How it Works
Simple - We donate 3% of every dollar that we receive from folks like you For every $100 you give us, we give $3 to charity
Charities We Support
Save the Children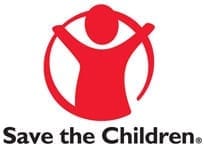 Save the Children believes every child deserves a future. In the United States and around the world, the organization give children a healthy start in life, the opportunity to learn and protection from harm. They do whatever it takes for children - every day and in times of crisis - transforming their lives and the future that we all share.
---
Pan-Mass Challenge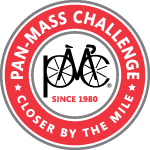 The Pan-Mass Challenge raises money for life-saving cancer research and treatment at Dana-Farber Cancer Institute through an annual bike-a-thon that crosses the Commonwealth of Massachusetts.
---
Newton Little League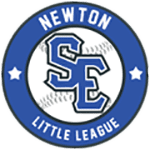 Newton Southeast Little League not only gives kids the opportunity to play baseball, but learn the life lessons that accompany the sport. The league instills sportsmanship in these kids and strives to increase self-esteem.
---
YMCA
The YMCA focuses on strengthening the community, working side by side every day with their neighbors to make sure everyone has the ability to learn, grow, and thrive. The YMCA works in 10,000 neighborhoods across the country, and in every one they deliver positive change. They connect people of all ages and nurture the potential of every child they can reach.
---
UNICEF
UNICEF works in 190 countries and territories to save children's lives, defend their rights, and help them fulfill their potential. They provide several programs meant to help children in every area, including protection and inclusion, child survival, education, gender equality, and emergency situation relief. Their mission is to never give up and have UNICEF for every child.
---
Cystic Fibrosis Foundation
The Cystic Fibrosis Foundation is the world's leader in the search for a cure for cystic fibrosis, and nearly every CF-specific drug available today was made possible with the organization's financial support. It is a donor-funded, 501(c)(3) nonprofit that is fully accredited by the Better Business Bureau's (BBB) Wise Giving Alliance program. The mission of the Cystic Fibrosis Foundation is to cure cystic fibrosis and to provide all people with the disease the opportunity to lead full, productive lives by funding research and drug development, promoting individualized treatment, and ensuring access to high-quality, specialized care.
Our Donation Program
Beginning back in 1976, me and a few of my skydiving buddies formed a skydive exhibition team. Sponsors would pay us for the jump and from the start we all decided to donate our time and all of the profits to worthy causes. In the mid-eighties we settled on donating exclusively to The Home for Little Wanderers. Eventually, I decided to underwrite the cost of all these charity jumps through G.F. Sprague and to donate the full proceeds of the jump events. Best,
Gerald Sprague
Founder & President In 2017 we started our new donation program with The Home for Little Wanderers as the charitable organization we would be donating to. The Home for Little Wanderers provides programs and services for every stage of child and family development. For more than 200 years, they have earned a reputation for doing whatever it takes to strengthen vulnerable families and keep children safe. Serving children and youth from birth to 22, The Home makes a positive impact on over 7,000 lives each year through a network of services including behavioral health, therapeutic residential and special education, adoption and foster care. You can learn more about The Home at 
www.thehome.org
. With the help of our amazing customers we were able to donate almost $60,000 last year! We want to be able to help as many people as we can both within our community and beyond it. As we grow as a company, we want to make sure our impact beyond the projects we install grows too. Every project we complete this year will help us do just that!