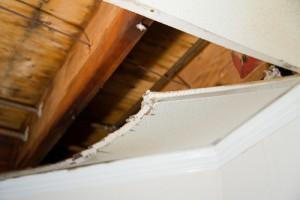 After a storm, most homeowners are eager to make repairs and get things back to normal. But jumping the gun on repairs could work against you, especially if you undertake the repairs yourself without first getting a storm damage inspection in Massachusetts. A professional inspection has many benefits even if you ultimately decide to make the repairs on your own.
Benefits Of Professional Storm Damage Inspection On Massachusetts Homes
Aid in Insurance Claims.
If you decide to file a claim under your homeowners' insurance policy, a professional storm damage inspection report will become crucial and, most likely, required by the insurance company in order to receive reimbursement or payment for the repair work.
Ensures All Visible and Invisible Damages Are Discovered.
You may be able to see that some shingles have blown off after a recent storm, but a professional inspector will be able to tell if those missing shingles are indicative of an underlying problem or if the fact that they are missing has opened the house up to other types of damage, such as water or ice damage. A lot of damage is not visible to the untrained observer and some types of damage can cause problems down the road if it's not repaired properly. Only a trained professional can catch these small problems before they become big ones.
Professional Repairs and Service.
A professional inspection leads to professional repairs and service. Repair estimates from professionally licensed companies will hold more sway with the insurance company than cost estimates you provide yourself. You'll also benefit from the experience of reputable companies that have been in business for decades. These companies have been dealing with insurance companies and helping customers get claims paid for years. They may even be able to negotiate with the insurer and manage the claim on your behalf.
Quicker Repairs.
Professional inspections and reports may be approved by the insurance company faster, which means you repairs can be completed sooner. If the contractor is managing the claim for you, the process may be even more streamlined and completed quicker than you'd expect.
Types Of Storm Damage That Benefit From Professional Inspections
Roofing
Gutters
Chimneys
Windows
Siding & Insulation
Internal Walls & Ceilings
Building Structure
Arranging Storm Damage Repairs In Massachusetts
Don't put off making repairs or having a storm damage inspection in Massachusetts. Most insurance companies put a time limit on filing claims. Claims typically must be filed within 6-12 months from the date of the storm. If you wait until the damage gets really bad or what if it was damaged from a minor storm left unrepaired, it could turn into a bigger problem – and you may have waited too long to file a claim and missed out on any insurance assistance. This is particularly true in the case of ice dams. It can take up to 18 months before damage from ice dams is visible inside the home. By then, the ice dam that started the problem is long gone and you'll find it much harder to get any insurance assistance. Remember, an inspection never hurts. If anything, it provides you with additional information so you can make an informed decision. If your home has been damaged by a recent storm, contact GF Sprague for a free, no-obligation inspection of the damage. Call us! We are available 24/7/365 for emergency situations.