Imagine coming home to big, annoying puddles in your front yard. Or, witnessing the ground near your porch gradually erode, causing an unevenness that makes it difficult to walk. You could even deal with the agony of a cracked ceiling and walls or a damaged foundation that wouldn't only be horrifying to look at, but painfully expensive to fix.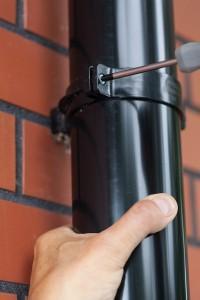 This is why it's important to seek an affordable, trusted service provider in an industry that caters to homeowners. And, it's even more important to be diligent in the search process because the real gems in gutter repair services may be hard to find at first glance. When you decide to invest in a contractor to take a look at your rain gutters, you're essentially getting ready to pay someone to inspect or repair one of the most vital components on your house.
In other words, the work that tradesmen perform can either have the best or worst impact on you after they've left the premises. It's your job to ensure that they leave a lasting, positive impression that thoroughly satisfies your exterior household needs. Otherwise, the process ends up being an incredible loss of time and money.
Check out how you can get peace of mind from selecting the right gutter repair contractor and make your move toward better security today.
Are They Honest?
One of the main things to ask yourself is if the company you're interested in exhibits a trustworthy spirit. If you have to question anything or if something about the pitch doesn't feel quite right, it should automatically raise red flags and a weird feeling in your gut. You want gutter repair specialists who know are upfront about their services and comfort you with their forthrightness. Nothing should be left unclarified because gray areas and assumptions leave room for costly mistakes.
Do They Have a Solid Reputation?
Another factor to check for is if they've already established a good report with other homeowners in the community. You can check online reviews to get more information in this area or look for testimonials on the company's website. Other people's experiences with the service provider that you've shown interest in will help you decide if you should move forward with what they have to offer or not. Again, if anything seems out of order in this regard, it's probably a good idea to keep looking in another direction to avoid problems.
Is Their Expertise High?
Experience isn't everything, especially if the overall reputation isn't up to par, but it can still go a long when trying to decide if a gutter repair specialist is qualified to work on your property. You don't want someone who hasn't had enough work experience to be considered a professional because it's a high risk that could involve liability and expensive issues down the road. It's best to be safe and only deal with a network of contractors who've been in the field for a while with a healthy amount of successful jobs under their belt.
Are They Prompt?
Being on time is an extremely crucial indicator of a good or bad choice in professional gutter repair services. It's essential for someone to be where they say they're going to be at the time specified because they're relying on the client's schedule which may be tight and not call for extra time to make up. Tardiness can be a reflection of a company's overall work ethic and should be taken seriously.
Are They Thorough?
Lastly, you need to make sure that they follow through on every task. Leaving anything unfinished or not properly tended to can cause unnecessary future issues. Be sure to have your service provider explain their process in-depth to determine if anything's being left out or sounds incomplete beforehand.