Believe it or not, the way you maintain your house says a lot about you. If you're not keen on getting routine inspections on the most essential components like your roofing system, you may be careless or naïve about the ways your inattention could eventually affect you. So, imagine how finding a quality roofer could work against you once you've finally decided to get serious about the way you treat this part of your residence.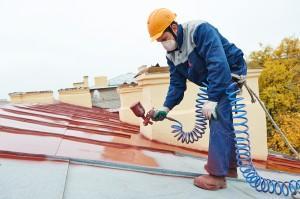 In other words, it takes extreme effort to find a leading roofing company that's considered the cream of the crop in its industry. Settling for anything less could be detrimental to you in various ways, and your house could suffer from irreparable damage. Moreover, your finances could wind up in the hole too, especially if you've had to keep dishing out money for repairs. It's best that you make the most of your decision-making process the first time around so you're not stuck with a half-done job or worse, no work being completed at all. Check out some helpful ways to prevent getting tricked into inferior roofing services that could potentially cause more harm than good.
Ask Around
There's almost no better way to avoid trouble when it comes to professional roof repair services than to find out from sources that are closest to you. Talk to other homeowners whose opinions you respect and trust to find out what their roof repair or inspection experiences were like. Ask them questions about the nature of the work and how they felt about the contractors who completed the job. If you like what you hear, you should consider making their choice into one of the top options on your list. Likewise, hearing about unfavorable feedback can be helpful because it'll deter you from making the mistake by securing the wrong choice for your housing needs.
Do Your Homework
The Internet can be a powerful weapon against the trickery of scam artists in every profession. Use it to your advantage. You can find a lot of information about roofing companies and their contractors, including customer base and testimonials, company history, and the backgrounds of the tradesmen that represent these establishments. In addition, you can find out if they adhere to their professional code of conduct and are affiliated with any reputable industry associations.
Check Business Ratings
You also want to know where a business stands when compared with its competitors. The Better Business Bureau is an example of where to go to find the overall grade for a company which indicates if they maintain professionalism and uphold standards of excellence, in terms of their output and ability to properly take care of their clients' needs. If there's not a good rating or no rating at all, chances are you'll be taking a risk that's probably not worth the time and effort.
Get References
Once you've reached out to your top choices for a roofer and have consulted with them, it's a good idea to ask for references. Feedback from their previous customers can help you determine if they're indeed the best fit for the job. It can also give you insight on details about their work ethic and personal character traits in order to see if their style is compatible with your personality and preference. Remember to avoid further contact with candidates who can't provide a list of references. These types of contractors evidently have scam artist potential or may be hiding some professional deficiency that they don't want you to discover.
Insurance Matters
Lastly, make sure the roofing repair specialist that you have your eyes on is properly insured. This protects you from getting stuck with medical expenses in the event that there's an accident while your roof is being repaired. Don't take any chances when it comes to preserving your peace of mind, as well as the state of your finances.