Challenge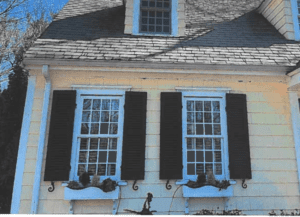 This homeowner called us ready to address several issues they were experiencing with their home. Among these affected areas were the gutters, the trim, the fascia, and the asphalt shingle roof. The gutters were leaking and allowing water to flow both over the front but also behind them. This lead to more damage to the trim and also the fascia which is right behind it. These homeowners were also having some issues with moss growth on sections of the roof too.
Our certified expert examined the home and quickly determined that the gutters were definitely the most major issue that needed to be addressed right away. The gutters were not installed properly and likely were not the right size for this home, meaning they were not sufficient to handle the water coming off the roof. The real danger is in the water flowing back to the fascia and possibly penetrating it, which could lead to the entire shingle roof system being compromised pretty quickly.
Solution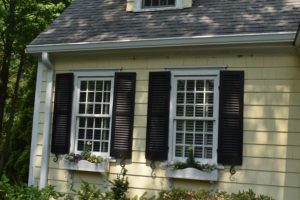 The best plan for this project was a complete gutter replacement of their current system. This means not only removing the gutters but also the damaged fascia behind them to ensure the shingle roof was kept watertight. In addition to the gutters, we also performed some carpentry work, replacing both the rotted window trim and some of the decking and trim on the porch and deck which had been damaged by the overflowing water. This all-encompassing solution made sure to address each of the issues these homeowners were experiencing, leaving them safe, happy, and whole.
Shingle Roof Gutter Replacement in Somerville, MA