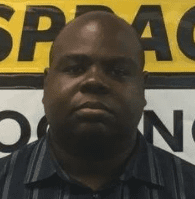 Chet
Hometown: Boston, MA
Education and/or specialty training:
Bay State School of Technology
HVAC Tech Certified
EPA Universal License
When did you start at GFS?
2018
What is the most important part of your job?
Making sure customers are satisfied with our service, and to always be willing to help out co-workers.
What one word would coworkers use to describe you?
Pleasant
What is your favorite thing about Boston?
It's my hometown
What is your favorite book/movie/hobby?
Book: The Bible
Movie- Too many to name just one!
Hobby- Collecting records
What fictional character do you associate yourself with?
Xavier from X-MEN