Your chimney is one of the most important components in your Brookline home's structure. Without it, you wouldn't know the comforts of a cozy fire burning in the fireplace on cold, winter nights or how it keeps certain combustibles from causing a raucous inside your house. Contractors who specialize in chimney repair services are capable of giving you honest and accurate assessments, as well as offering you a wide range of solutions that can help you determine what work needs to be done on your chimney.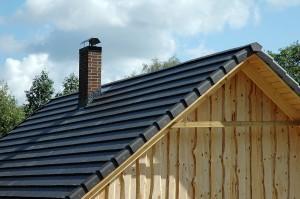 Still, it's important to remember that you play a vital part in the chimney restoration process. There are things that you can do to make the procedure go smoothly and more efficiently. The last thing you want to worry about in a situation like this is what you could've done differently to assist the tradesmen who performed chimney repair services. Take a look at a few ways to ensure satisfactory results.
Be a Fantastic Interviewer
Keep in mind that the chimney service trade isn't regulated and many chimney sweeps aren't licensed in some states. This might make it easier for someone to rely on it as their line of work, but it makes it relatively difficult for you, as a consumer, to find contractors that are legitimately skilled in this profession. Since almost anyone without experience or proper training can become involved with the field, it's critical that you do your homework on companies in the industry beforehand. Most importantly, ask the right questions during the initial consultation so you can get an idea of how equipped the service providers are when it comes to delivering chimney repair solutions. Check their background, the length of time they've been in business, and question whether their CSIA Certified which is the highest credential in the trade that confirms if a tradesman adheres to the industry's standards of excellence.
Make the Time
Not all chimney sweeps are the same because not all homes are the same. That said, it's imperative to carve enough time out of your schedule to allow for chimney repair service professionals to get the job done. Most inspections take between 45 minutes to an hour while restorative solutions have the potential to take longer. Be sure to ask specifically about the length of time needed to carry out the service beforehand with the company.
Clear the Space Around Your Fireplace
Chimney repair contractors will most likely be working on the outside of the house on places like the roof and inside the actual chimney. Still, special circumstances may cause them to have to examine your fireplace from inside your residence. In case this occurs, you should have the room that holds your fireplace cleaned and free of clutter in order to make it easier for tradesmen to do their job.
Secure Your Pets
If you have any pets, be sure to keep them caged or in an area where they won't get in the way of the chimney repair professionals that need to work on your home. You don't want to be held liable for any bites or harm caused to either your pets or the servicemen.
Use Your Best Judgment on Weather
Lastly, it's essential to be cognizant of the weather conditions on the day of your appointment. Chances are your chimney sweep will beat you to it by calling to reschedule because it's part of their job to keep track of factors of this nature, but you should still keep a close eye on how to move forward as well. If you end up contacting your chimney repair company first, they'll be happy to set up a new appointment that fits both of your schedules.