High-Quality Roof Repair & Roof Replacement, Gutter Installation, Window Replacement, And More in Natick, MA
As a Natick homeowner, you know that your home's exterior needs to be ready for all kinds of northeast weather. We've got over 50 years of experience working on homes just like yours with high-quality roof repairs and replacements, gutter installations, and more exterior services.
Extreme weather like snow, ice, rain, or wind tend to cause issues for your home over time. Whether it's ice dams or damaged shingles, failing siding or deteriorating masonry, a licensed contractor like GF Sprague is the perfect resource to take care of your repair and replacement needs. In order to properly assess storm damage or other exterior issues, you need to make sure you have an experienced and licensed partner to inspect your roof, siding, chimney, or gutters. If you find that your home does require repair, we can give you an estimate for our services and walk you through the process as well as providing you with information on what to expect for larger projects.
Our Natick Roof Services:
Local Middlesex County Gutter Installation and Repair
While "roofing" is in our name, we specialize in so much more. We're proud to be your local experts for all gutter installation and repair services along with protecting your home from ice dams or repairing damage that they've left behind.
In our area of Massachusetts, severe weather can take as much of a toll as years of wear and tear does. Damaged gutters can't do their job properly and should be repaired as soon as possible to avoid further damage to your home's exterior. As skilled installares of a wide variety of gutters, we're the perfect contractor for copper, aluminum, or vinyl gutter projects. We have a team of trained and certified gutter installation and repair specialists who put craftsmanship and quality first.
Our Natick Gutter Services:
Chimney Repairs and Inspections in Natick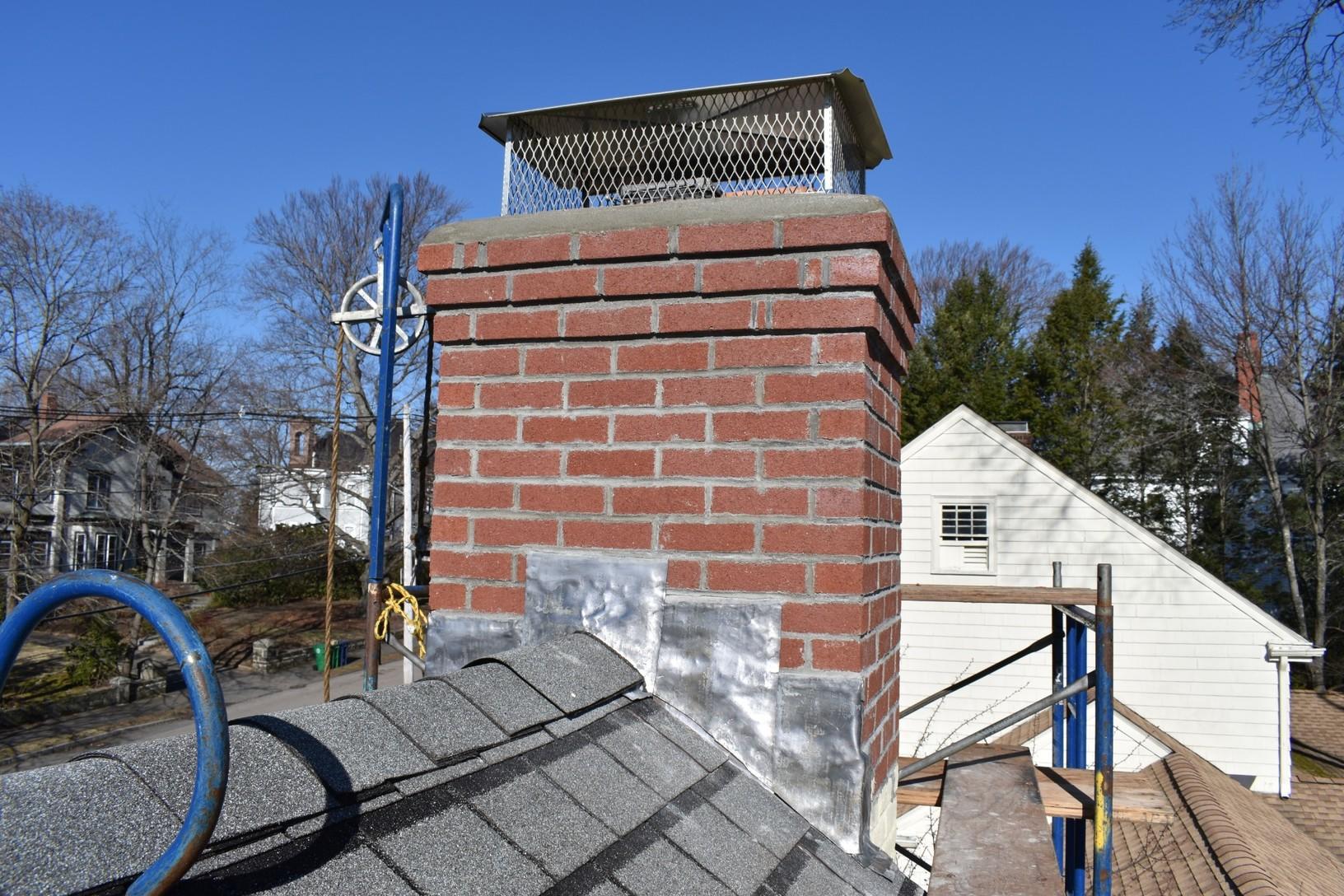 While maintaining your chimney is an essential step in keeping your system working, even the best-maintained chimneys will need repairs at some point in time. Large cracks or deteriorating mortar are issues that are visible to the untrained eye, but there are many other unseen issues that could be shortening the lifespan of your chimney. That's where a professional like GF Sprague comes in handy, diagnosing the issue and providing a free quote for the repair project.
A damaged or decaying chimney isn't the nicest to look at and it can also be very dangerous to you and your family if left untreated. Regular chimney maintenance and chimney inspections are key to helping your system continue to work safely and expand its lifetime.
Our Natick Chimney Services:
Window Replacement for Natick Homes
If you're looking to update or refresh your home's exterior, replacing your windows is the perfect way to get a new look and feel without remodeling your entire exterior. New windows not only give your home a fresh look but can also increase your energy-efficiency and increase your home's resale value.
We're experienced in installing all kinds of windows that come in a variety of materials. Whether you're looking for vinyl, wood, or fiberglass windows, GF Sprague has the perfect product to fit your needs and the great customer testimonials to back up our experience.
Our Window Replacement Services:
Siding Solutions for Your Natick Home: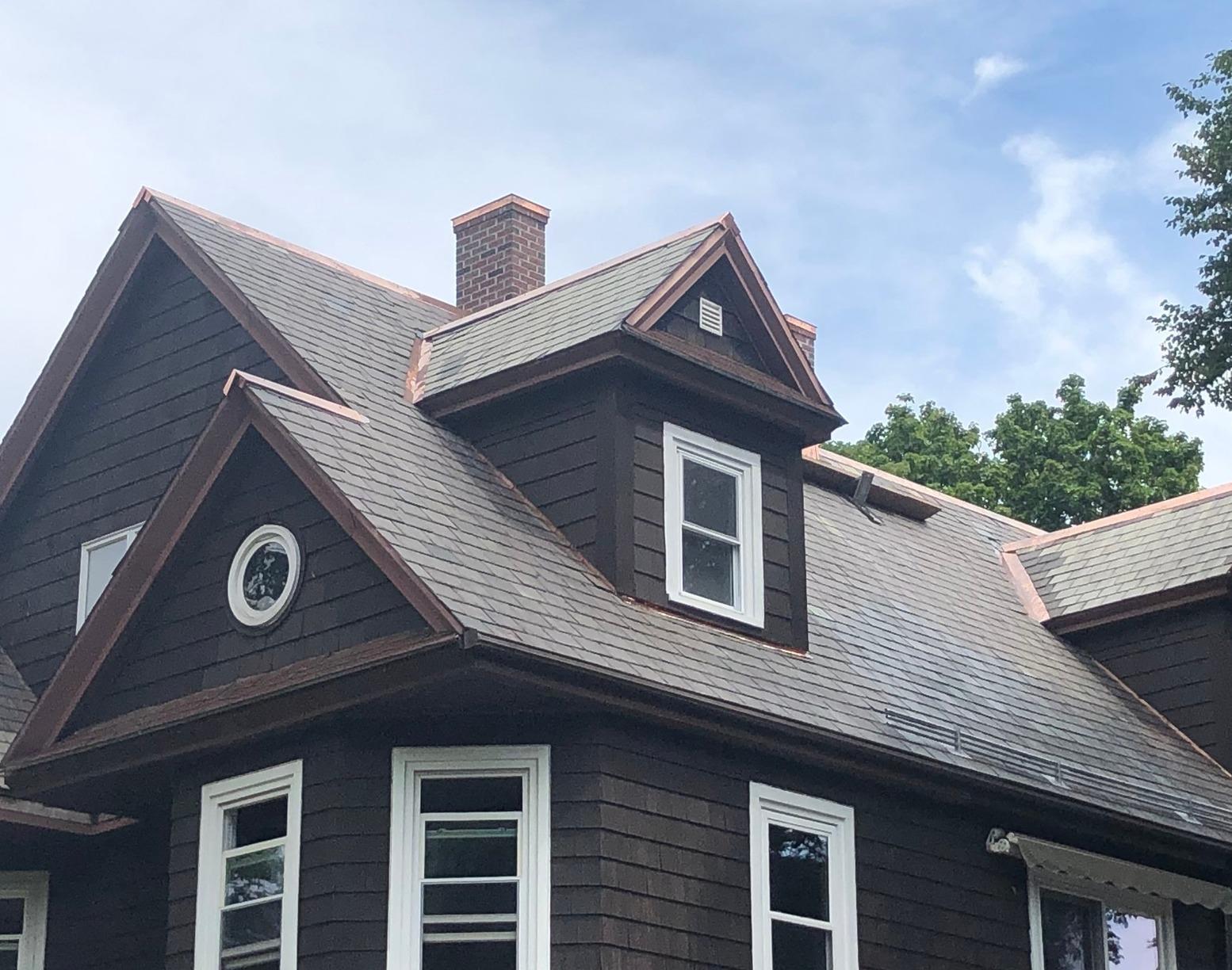 Nothing makes a first impression like beautiful, high-quality siding on a home. If you're ready to increase your home's curb appeal, new siding creates a fresh, clean look while also providing one of the highest return on investments of any home improvement project.
Our Siding Services:
Request a Free Quote from Your Local Natick Roofing Company
GF Sprague is proud to be your local, trusted, and experienced contractor. We pride ourselves on bringing the craftsmanship and quality that has given us the reputation of the top roofing, gutter, window, and siding company in Middlesex County and surrounding areas. We follow industry-standard specifications for all of our products' manufacturers and are trained and certified to provide top-notch work on every project. If you're ready to take the next step and get started improving your home, contact us today to get a free quote.