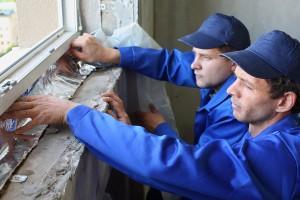 Your Newton home should be your sweetest comfort and joy. After a long day's work, there's typically nothing better than kicking your shoes off in your abode, enjoying a nice meal, and unwinding with a quiet time activity or with loved ones. Simply put, it's one of the simple qualities that make the world keep spinning for most homeowners. All the interior amenities, including your furnishings, appliances, and décor, add to the distinction and serenity of your living quarters. Still, something will always feel off if you don't tend to one of your home's greatest assets: the windows.
Like the eyes, the windows on a home look into the deepest parts of its body and make up a lot of its character. And, like the eyes, it's important to take pay special attention to windows in order to keep them functioning at the highest capacity. Otherwise, you risk running into a lot of ugly realities that are the result of an unkempt property.
If your windows seem worn or are failing to meet your needs in any way, it might be time to consider having replacement windows installed by a qualified service provider in the industry. Don't wait until things get worse and potentially, more costly. Take charge of your right to having the very best, in terms of your house's eyes, so you can remember why you enjoy spending time at home. For starters, check out these uncommon facts about replacement windows and get ready to embark on the professional installation process.
Significant Reduction in Energy Costs
Many people don't realize that having inefficient windows is extremely expensive. By having a professional contractor install replacement windows, you can actually cut down more than ¼ of your energy bill. Be sure to consult with a leading company in the field about heat-resistant coatings, double pane insulated glass, or airtight frames in order to keep money in the bank.
There's Usually a 20-Year Lifespan
The majority of manufacturers confirm that the average life expectancy for windows is 20 years. After two decades, it's time to make a change and put the spice and comfort back into your living space. The top red flags usually include, but aren't limited to, draftiness and excess condensation.
Shatterproof Glass is a Hot Topic
You can live in one of the nicest neighborhoods in your town, but that still doesn't guarantee that it'll deter offenders from testing the limits and committing crimes in your area. To avoid intrusions and break-ins, as well as inclement weather conditions and loud noise, it's a good idea to consult with a trusted service provider about shatterproof glass when dealing with replacement windows. This kind of glass is classified as having a piece of plastic sandwiched between a couple of glass panes. The glass used is up to four times stronger than regular glass.
Window Types aren't to Be Confused with Window Styles
Don't mistake window types with window styles. The former basically encompasses exterior factors that replacement windows are good for addressing, such as bad weather, noise reduction, and eco-friendliness. Some of the most common types of replacement windows are storm windows, glass block windows, and energy-efficient windows.
Proper Insulation Can Save You from Disaster
Windows that aren't insulated correctly can cause a can of worms to be unloaded during your time inside your residence. This leads to major leaks, as well as tremendous wear-and-tear that could be time-consuming and costly to fix. High-quality experts who specialize replacement windows know to make additional insulating and shimming. After the installation process, they successfully fill all crevices with insulation to ensure a secure fit and long-lasting results.